Five Outdoor Updates that Can Transform Your Texas Backyard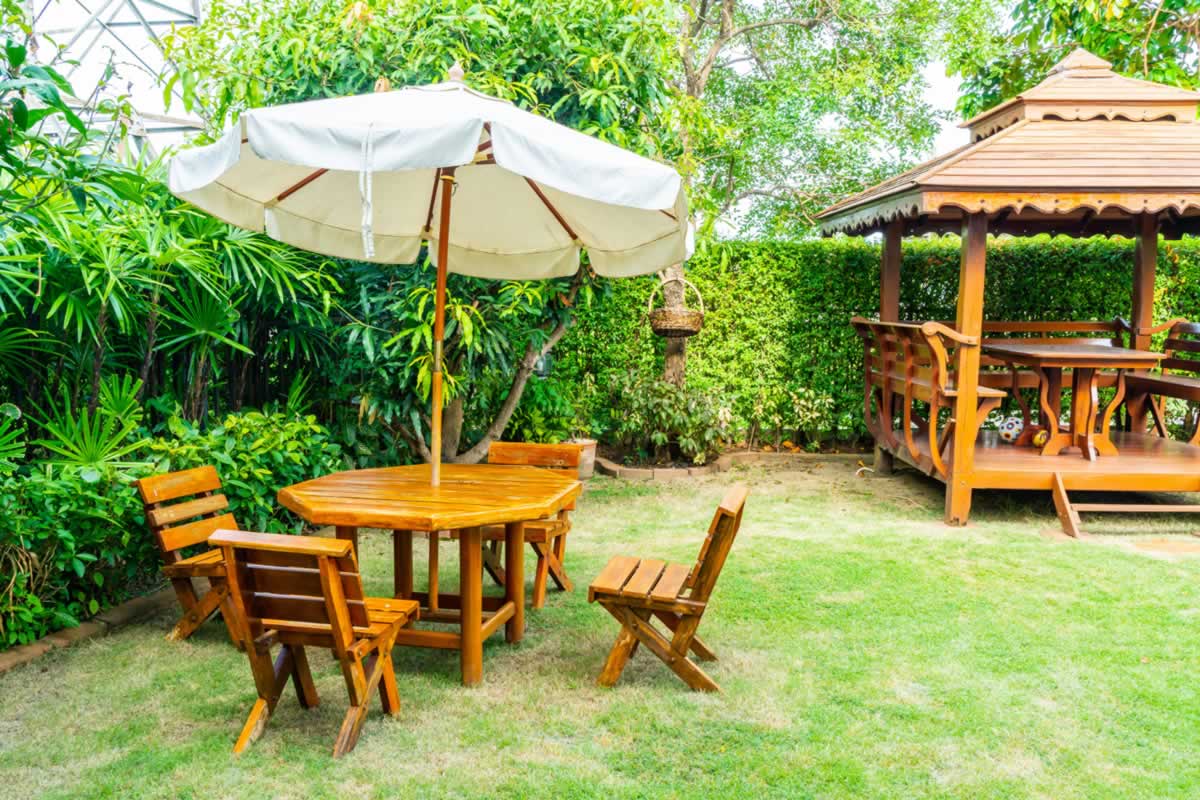 Are you looking to transform your outdoor space by planting a garden? Do you want to add privacy and function to create a backyard oasis. Everything from paving a patio to using lanterns and candles can make your outdoor space transform into the dreamiest space. With the help of our asphalt paving in Bandera, TX, you can make your outdoor oasis dreams come to life. These are a few outdoor updates that will make your own Texas backyard feel like a private resort.
Pave a Patio
When you want to create a space for entertainment or relaxing in your own backyard, you should consider paving a patio. There are many unique and attractive paving materials that can create a smooth and separate space for you. Once the pavement is installed, you can add patio furniture, like a comfortable couch or dining table to make the space ready for some fun.
Add Walkways or Paths
Paths through your garden or walkways to exterior structures in your yard can add character to any backyard. Consider using a unique paving material, like brick pavers or tiles, to enhance the appeal to the area. These walkways will also provide you and your guests with a chance to walk around your yard and enjoy the view.
Invest in Patio Furniture
When you want to relax in your new outdoor oasis, you will also want to invest in some quality patio furniture. If you are a foodie, you should consider adding a large dining set. If you want to relax in your outdoor space, you may want to opt for the couch or Adirondack chairs. There are many options to meet your lifestyle goals and needs.
Hang String Lights
Exterior lights can go a long way in creating ambience and relaxation in your outdoor oasis. Consider hanging string lights from your roofline or investing in some quality posts to elevate the lights. Not only will this add character to your space, but it will provide you with a chance to enjoy your space even on the dark night.
Plant Shrubs and Flowers
Landscaping can also have a large impact on your outdoor space. When you have a garden, add beautiful shrubs, or plant colorful flowers, you add more appeal and tranquility to your space. These simple additions may only take a few hours, depending on the extent of your landscaping, and they will provide you with countless hours of enjoyment.
These are a few updates that you can make to your backyard to transform the entire outdoor space. When you are looking to make some changes to your Florida yard, you will want to trust the experts in asphalt paving in Bandera, TX to add paved surfaces to transform your backyard. Contact us to hear about how we can help you today.