Why Chip Seal is a Great Paving Material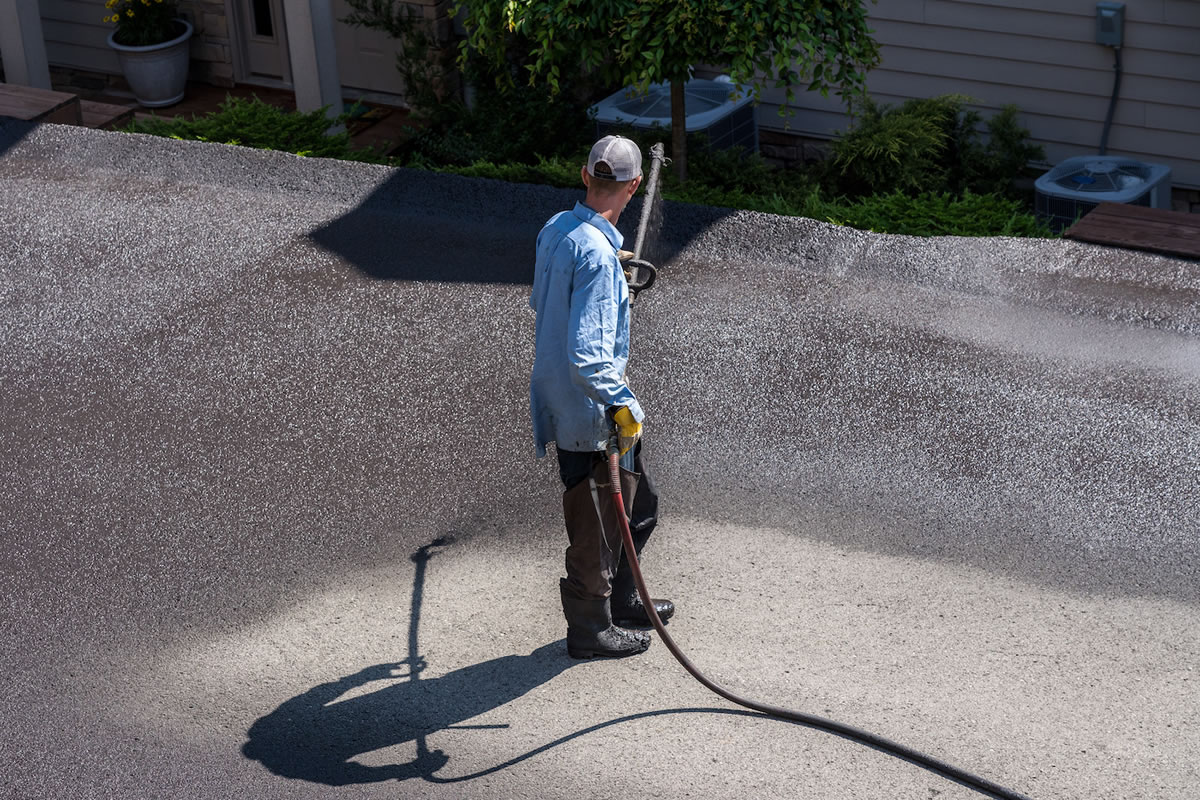 Paved surfaces can make a large difference on the appearance and functionality of someone's property. From businesses to residences to township facilities, there are many different places that function better when they are paved. Parking lots, roads, and driveways are just some of the most popular surfaces that benefit from being paved with chip seal in Bandera, TX. Chip seal has become a popular paving material for many reasons. Here are some of the benefits that chip seal has to offer for your next paving job.
Chip Seal is Easy to Install
Installing a chip seal driveway is easy. It entails spreading a coat of hot liquid asphalt to an existing pavement or concrete base and then covering the liquid asphalt with small, washed pebbles with a chip spreader. The rock is then compacted into the asphalt with a pneumatic roller before it cools. Chip sealing over base material entails a layering technique that employs two to three layers of material for enhanced stability.
Chip Seal is Unique
Chip seal offers distinct alternative to many other conventional paving materials. Chip seal is made from crushed and compacted stone, which gives it some texture and diversity. As a result, it is both charming and unique in appearance, making it an excellent choice for increasing your home's curb appeal with a unique touch.
Chip Seal is Customizable
Chip seal is also an extremely versatile material. When you choose concrete or asphalt, you cannot control the appearance or color. However, chip seal is different. You can select the stone colors that will complement the outside style of your property. There are numerous stone colors to pick from to enhance your curb appeal and match some of the current features surrounding your home.
Chip Seal Requires Low Maintenance
Chip seal pavement requires little to no maintenance over its lifetime. Unlike asphalt, it does not crack, create potholes, or need to be sealed. It may, however, have track markings if heavy gear or equipment is dragged through it. For that reason, when you pick chip seal, you need to exercise caution, but you will not be required to perform any additional maintenance over its lifespan.
Chip Seal is Affordable
Chip seal is the most cost-effective option compared to other paving materials. Because of its affordability, it is excellent choice for homeowners who desire a smooth, sleek driveway without paying a high price. In addition, it is an ideal solution for people on a tight budget who want to increase their curb appeal.
These are just a few of the reasons why chip seal is a great option for your next paving project. Contact the professionals at C Brooks Paving to hear more about chip seal in Bandera, TX and our other paving services today.