5 Reasons Tar and Chip Seal May be the Right Choice for Your Driveway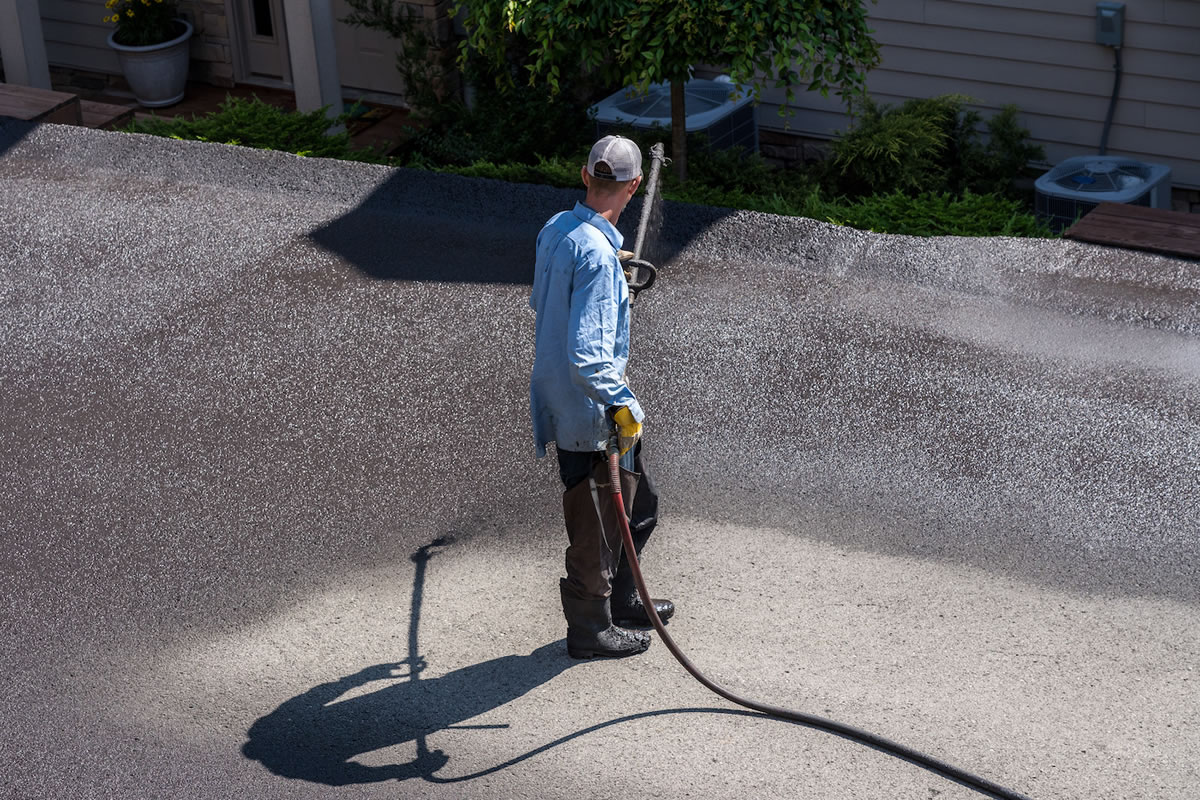 If you are considering new driveway construction, finding the best service provider and materials to use for the project can be challenging. There are various options available to you, including gravel, asphalt, tar and chip, and concrete. Each has its own distinct advantages, and you have the freedom to choose the materials that best fit your paving needs.
Our experts on chip seal in Kerrville, TX, offer the following benefits of installing tar and chip driveways instead of other options.
It offers quick construction.
One excellent reason to choose a tar and chip seal driveway is that it is fast to install. First, contractors prepare the base and add in the needed gravel. Then, they pour on a layer of tar, followed by stone chips on top. Finally, the surface is rolled flat with special machinery, completing the entire process. This prevents any need for waiting up to 2 days for using your driveway.
It offers durability.
Many people believe that tar and chip paving is not a durable material because its cheaper materials or inexpensive for installation, but this is not always true. The life of a driveway depends on various factors, including traffic, temperatures, weather conditions, etc. Tar and chip drives are expected to last around a decade. Those ten years are nearly maintenance-free, and you have a beautiful paved surface to travel or park on.
It looks appealing.
Tar and chip paved driveways offer a unique look and texture. It is far less bland than a concrete paved surface. Instead, it provides a refined, stylish, and aesthetically pleasing appearance. This material also offers the opportunity for customization by using multi-color chips and other beautification techniques. Tar and chip seal paving will improve your curb appeal and allow you to choose colors that complement your surroundings or stand out and be bold.
It requires little to no maintenance.
The best part of tar and chip paving is that it is nearly maintenance-free under typical conditions. Surfaces develop potholes, cracks, pavement indentions, and other damages in almost all other paving methods. They also need regular maintenance services like crack sealing and sealcoating to repair and protect them from further, more extensive damages that can occur from being left untreated. Tar and chip paving has a rejuvenating quality that removes these everyday paving worries. The tar used in the process will melt under the hot sun or high temperatures and fill in any cracks or gaps that have developed.
It is less expensive than other options.
It can be expensive to construct a paved drive. On the other hand, tar and chip is a relatively inexpensive option compared to many others. In addition, concrete and asphalt installation are much more pricey, so why not choose the lower-cost materials that provide plenty of benefits.
These are just some of the benefits of tar and chip seal pavement. It is essential to consider the benefits and drawbacks of every paving option before settling on your choice. Contact us today for more information on tar and chip seal in Kerrville, TX. We are here for all of your paving needs.