The Importance of Parking Lot Striping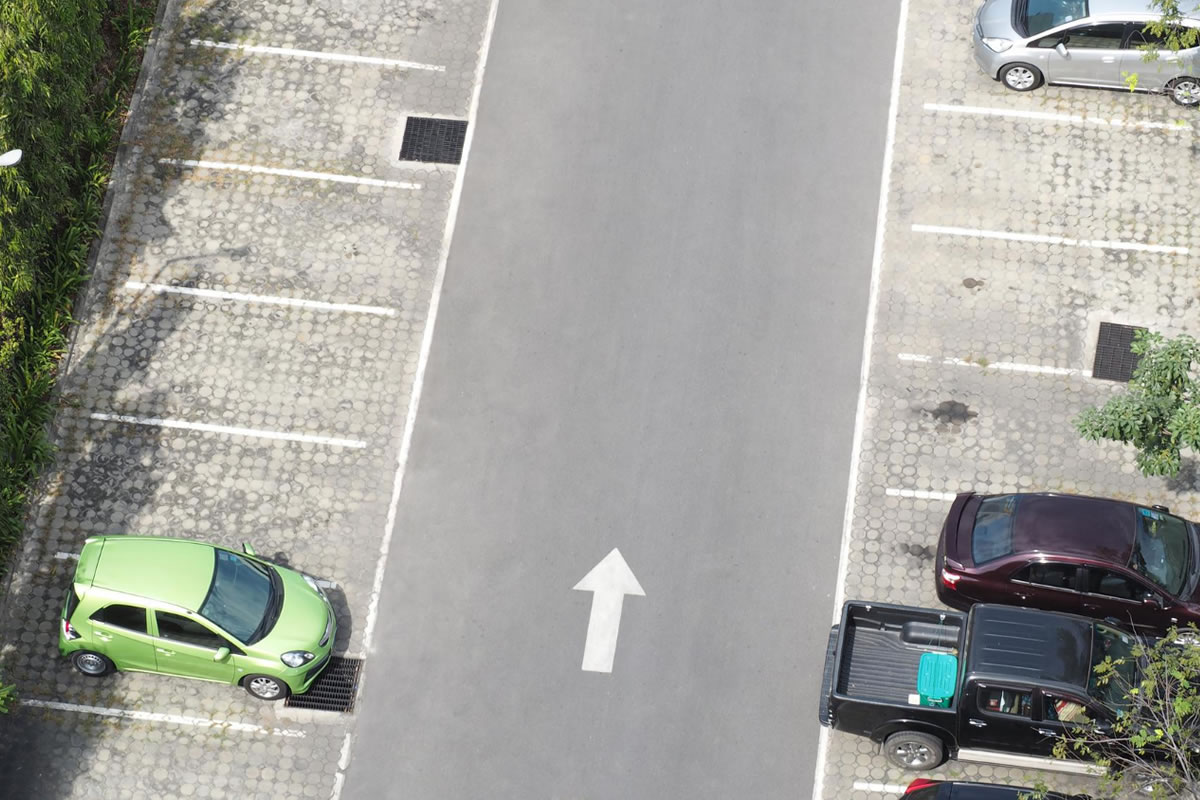 The advantages of parking lot striping are countless. It can be an effortless and affordable way to make your company location appear professional. It also aids in making it easier for clients who have problems seeing or steering around automobiles with a big parking space! Our experts on asphalt installation, repairs, sealcoating, and chip seal use this post to highlight why asphalt line striping is essential. While there's no lack of reasons why every business should contemplate investing in it, let us name one motivation: A clearly striped parking area will minimize the opportunities for accidents! So, here are more reasons why you should immediately stripe your commercial parking lot.
A Safer Environment for Staff and Guests
Parking lot striping is an excellent way to guarantee that pedestrians can quickly identify paths. They also will not get caught off guard when they require quick access. The design will likewise create an atmosphere where workers are safer, with obvious parking places for their automobiles. This makes it much safer for clients and staff to know the rules of your parking lot and follow them for a safer overall experience at your facility.
Enhanced Flow of Traffic
By constructing a safe setting for pedestrians, you can enhance traffic flow. For instance, suppose some arrows mark the entries and exits with directional signage. In that circumstance, it will make movement straightforward and obvious. In addition to plainly marked fire lanes, motorists will understand what they ought to do when it comes time to actually complete their turns or travel over another route.
Complying with ADA Rules
Proper ADA compliance can be crucial for your business if you own or manage a parking lot. The Americans with Disabilities Act (ADA) is an influential law that controls how structures are developed and constructed, including the parking lots. Thus, they accommodate individuals who operate wheelchairs or other assistive apparatuses to move around. If these laws aren't observed, any guest could file a lawsuit against you because of damages sustained during their visit.
Maximizing Parking Space
The most suitable way to guarantee a smooth traffic flow and security for your guests is by carefully designing the line striping on your site. You can maximize parking spaces and still fit in as many automobiles, which means that when individuals come, they will understand where to park and what place is open.
Improved Curb Appeal
It's not only good for motorists and pedestrians, but line striping also delivers an attractive look. Black pavement with brilliant colors is easier on your eyes than pale blacktop, which can be challenging to see when automobiles go by, or individuals walk around. In addition, you'll have better curb appeal because observers will witness how clean your parking area looks!
Comprehending these motivations for parking lot line striping can provide a leg up when comparing proposals. In addition, we have years of experience in paving and line striping and can offer you experienced guidance throughout your project, whether small or large scale. Call our experts on asphalt paving and chip seal in Bandera, TX, for your free estimate today!