Three Tips to Improve Your Asphalt's Lifespan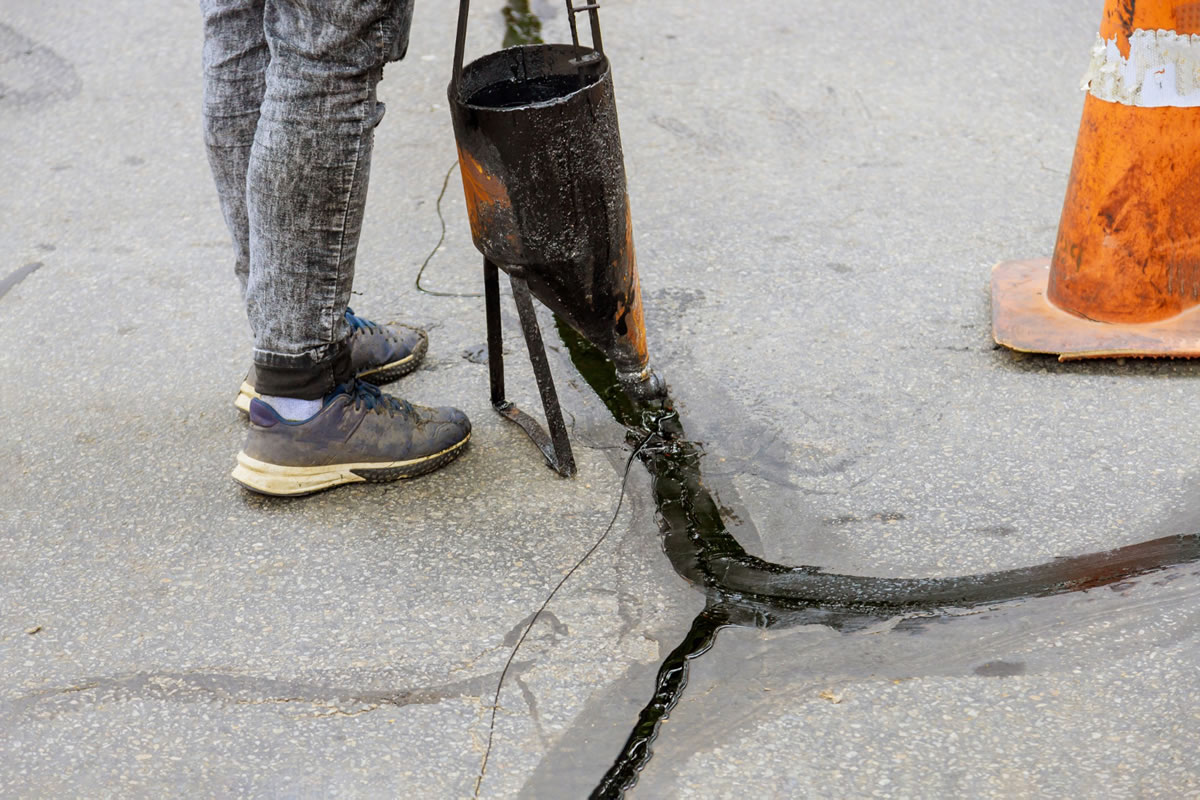 If you have just invested in a new asphalt parking lot or driveway and desire to lengthen its life, prospects are available. High-quality asphalt pavements can last between 15 to 25 years in Texas. The climate conditions and the kind of soil under the pavement's base layer are critical factors in your pavement's life. In sites where the freeze/thaw cycle is a more noteworthy concern, the life expectancy will be more temporary.
Professionals recommend routine maintenance and restorations to protect your pavement and bring the best return on investment. Our specialists on sealcoating in Fredericksburg, TX, offer the following recommendations for expanding the life of your asphalt to 30+ years:
Water damage deterence
The very best thing you can do to prolong the life of your asphalt is to deter water intrusion into the internal levels of your asphalt pavement. Water is powerless to freezing and thawing that will harm your pavement prematurely. Sealcoating your new pavement within a year of installation will guard it against water intrusion and deterioration. It is also critical for adequate drainage away from your drive. Again, your paving contractor can help you with this during pavement installation.
Filling cracks and sealcoating
If you find crevices on your pavement's surface, you should fill them as often and adamantly as they occur. In addition, sealcoating maintenance will help thwart oxidation and impairments from other elements like water intrusion, automobile fluid leaks, and more. However, bypassing over-sealing your asphalt would be most satisfactory because it will shrink its lifespan. Instead, experts suggest sealcoating your pavement every 2 to 3 years for optimal preservation. In addition, it would be best only to seal coat when the prior sealant is worn off the exterior where you can see parts of the bare pavement underneath.
Asphalt pavement replacement
If you have observed the above suggestions but your pavement still seems worn out, it may be time to consider a full replacement. If your pavement has failed its mechanical operation, indicating it has too much settling, is uneven, or does not drain sufficiently, replacement is likely in order. Many property owners prefer complete replacement based only on aesthetics. Replacement is the most suitable choice if you have crack filled and seal coated, but it still does not look right. In addition, safety problems signal the demand for asphalt replacement. Damages to automobiles, trips, and falls can render liability problems, so consider repaving in such circumstances.
Ultimately, it is up to the client to decide what best suits their budget and requirements, but asphalt contractors are always willing to give professional advice and guidance. A pavement's life expectancy relies on maintenance, traffic, and weather. It is feasible for asphalt paving to last 30+ years, but this hinges on how thick the original surface was paved, how nicely the soil drains, the type of soil under the base, and the power of the base.
These are just a few suggestions for advancing the lifespan of your asphalt. Contact us now about asphalt installation, restorations, and sealcoating in Fredericksburg, TX. We want to meet your paving needs!