The Importance of Regular Inspection of Asphalt Pavement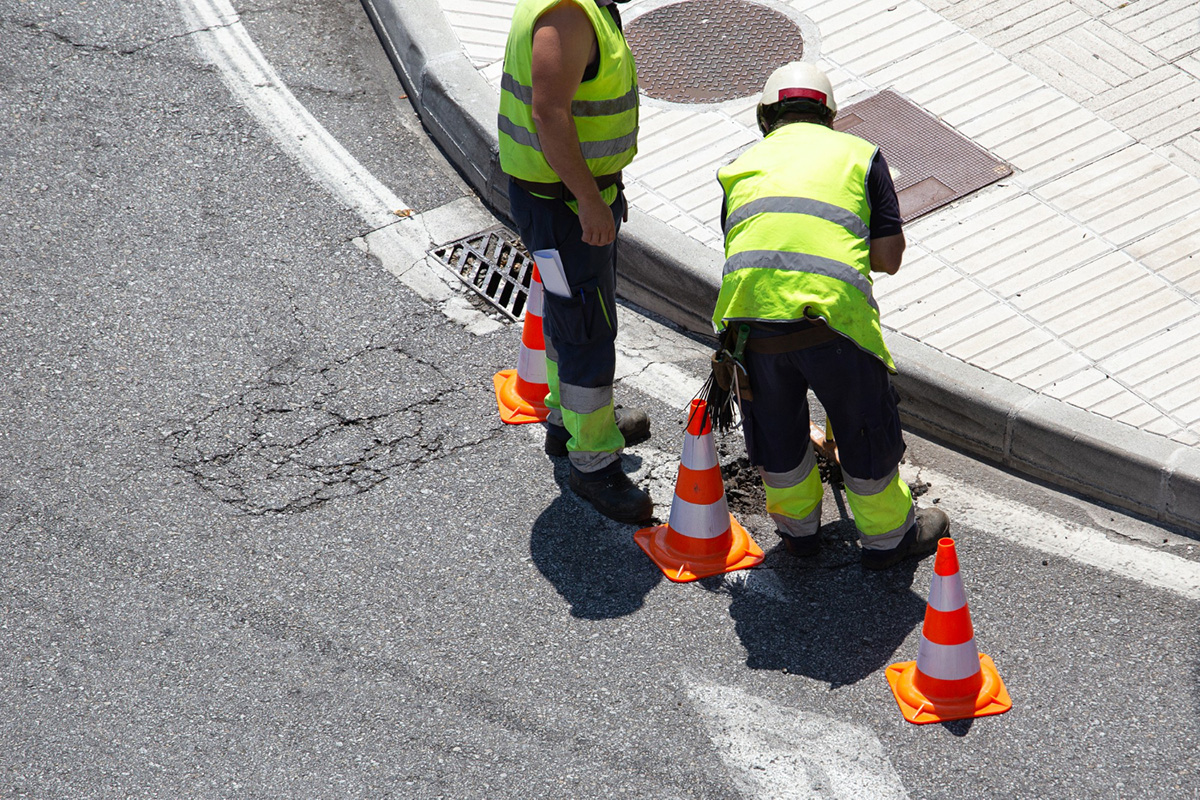 Proper maintenance is critical to extend the life and value of paved surfaces. If you own a property with asphalt pavement, you know that it can be a significant investment. Whether it's a parking lot, driveway, or sidewalk, a well-maintained asphalt surface gives your property an aesthetically pleasing look while providing a safe and functional space for vehicle or pedestrian traffic. That is why regular inspection of asphalt pavement is essential to identify signs of wear and tear before it turns into a more significant problem. In this blog post, we will explore the reasons why regular inspection of asphalt pavement matters.
1. Understanding Signs of Wear and Tear
Regular inspection helps identify visible cracks, potholes, or thinning pavement, which can lead to more significant problems if left unattended. By conducting routine visual checks, you can catch issues early and take proactive measures to keep your pavement in good condition. If left untreated, small cracks can grow, and water can seep into the pavement causing it to deteriorate faster.
2. Preventive Maintenance and Repairs
Preventive maintenance is an investment that saves money in the long term. Regular inspection allows you to address problems that could lead to more expensive repairs down the line. During the inspection, a qualified paving contractor can determine the best course of action, from filling cracks and patching holes to asphalt overlay or complete replacement. By acting early, you can prevent further damage to the pavement and ensure that it lasts longer.
3. Enhanced Safety
Asphalt pavement with signs of wear and tear can be hazardous to drivers, cyclists, and pedestrians. Cracks and potholes in pavement can cause tripping hazards and damage to vehicles and other property. By keeping your pavement in good shape, you can create a safer environment for everyone who uses it. Also, regular inspection can identify drainage problems that can lead to water ponding on the surface of the pavement, creating wet and slippery conditions.
4. Improved Aesthetics
Asphalt pavement serves as a significant first impression of your property. A well-maintained pavement can add to the overall appearance of your landscape and increase the value of your property. Regular inspection ensures that your pavement stays in good condition and prevents ugly and unsightly cracks, potholes, or other visible defects that can create a poor impression of your property.
5. Cost Savings
Regular inspection and maintenance of asphalt pavement can save you money in the long run. By addressing small problems before they become more significant issues, you can avoid more extensive and costly repairs. Also, proper maintenance extends the life of your pavement, reducing the frequency of replacement. Considering the high cost of paving, proper maintenance and inspection can contribute to significant savings over time.
Conclusion
Regular inspection is critical for maintaining the longevity and performance of your asphalt pavement. It can identify visible defects, take preventive maintenance measures, enhance safety, improve aesthetics, and even save you money in the long run. By investing in regular inspection and maintenance, you can ensure that your pavement stays in good condition, providing a safe and functional surface for traffic while giving your property an aesthetically pleasing look. Contact C. Brooks Paving today if you need help in asphalt paving in Bandera, TX, or surrounding areas. Our experts guarantee quality work and exceptional service.