The Importance of Surface Preparation Before Asphalt Paving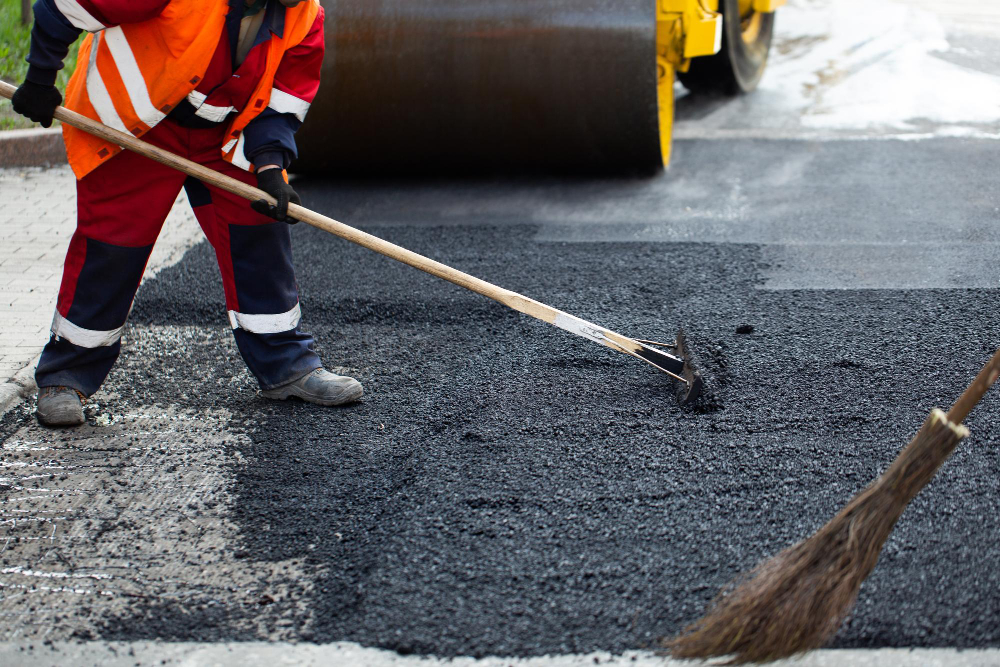 Asphalt paving is a significant investment and an essential part of many construction projects. The quality of the asphalt pavement depends on the adequacy of the surface preparation. Most people overlook the significance of surface preparation, thinking that it is an added expense when it comes to paving. However, surface preparation is vital to the success of any asphalt project. In this blog post, we explore the reasons why surface preparation is critical and the importance of hiring professional asphalt paving contractors in Kerrville, TX, for your next project.

1. Improved Adhesion
The surface is the foundation of any paving project. It is crucial to ensure the surface is smooth, clean, and dry. Failure to prepare the surface adequately would not give the asphalt an adequate grip, causing it to peel or crack over time. Preparing the surface includes removing any dirt, debris or oil, repairing any damaged areas, and ensuring proper grading to allow adequate water drainage. This preparation enhances the adhesion of the asphalt, reduces potholes, and prolongs the lifespan of your pavement.
2. Cost-Effective
Surface preparation may add some time and cost to the project, but it is an investment that saves you money in the long run. Ensuring your surface is adequately prepared before paving your driveway or parking lot prevents substandard pavement, which can increase maintenance costs. By having a professional do the surface preparation, you will ensure your project is completed on time and done correctly the first time, reducing future repairs and heavy traffic, which can wear down poorly prepared surfaces quickly.
3. Environmentally Friendly
Professionals in asphalt paving in Kerrville, TX, are well trained to dispose of materials in a way that is eco-friendly. This means that they will take all the necessary measures to ensure that no contaminated or hazardous materials make their way into the soil or nearby bodies of water. Professional contractors follow set standards and regulations set by the state for handling and disposing hazardous products, making it safer for the environment and the people around.
4. Better Aesthetics
Proper surface preparation creates a smooth finish on the pavement, creating attractive aesthetics. A properly prepared surface enhances the vibrancy of the asphalt, making it appear brighter and cleaner. The process creates a perfect base that forms a visually pleasing driveway or parking lot. It also enhances the landscape and the overall appeal of your property.
5. Increased Durability
Proper preparation directly translates to the longevity of the asphalt pavement. Ensuring a well-prepared surface adds to the overall quality of the pavement. It enhances its ability to function correctly, protecting it from weather elements and heavy traffic that may cause it to wear down. A well-prepared surface also reduces the need for frequent repairs, saving you time and money in the long run.
Conclusion
Surface preparation is essential for any successful paving project. Working with an experienced contractor for asphalt paving in Kerrville, TX is crucial for ensuring that your project is executed correctly the first time. Proper preparation guarantees better adhesion, increased durability, cost-effectiveness, eco-friendliness, and better aesthetics. An adequately prepared surface is crucial for the longevity of the pavement, reduces maintenance needs and costs, and protects the environment, so it's vital to hire professional contractors to handle your next asphalt paving project. Contact C. Brooks Paving today to schedule an appointment to start planning your next asphalt pavement project and ensure that your surface receives the professional surface preparation it deserves.