Understanding the Sealcoating Process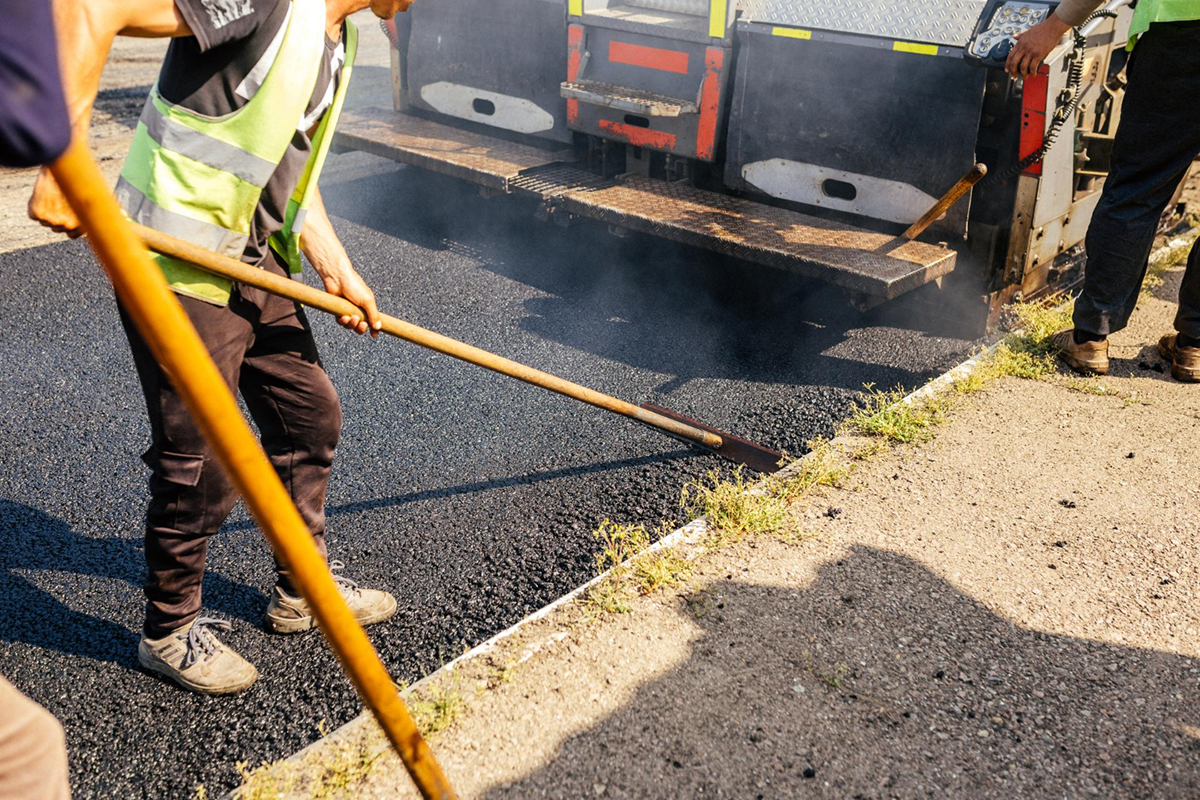 As a property owner, there are various measures to take to protect your asphalt surfaces to ensure they serve you for a long time. One of the proven ways to maintain your asphalt surfaces' condition is through sealcoating. Sealcoating is a process where a protective layer is applied to the surface to help it withstand the harsh elements and traffic. In this blog, we'll provide an overview of the sealcoating process so that you can make an informed decision when choosing a paving company. If you're seeking sealcoating services in Fredericksburg, TX, contact C. Brooks Paving today for your free estimate.
Cleaning the Surface
The foundation of a proper sealcoating job is a clean surface. Before applying the seal coat, the surface must be cleaned thoroughly to remove any dirt, debris, and oil. This cleaning process is done using a broom, blower, and a power washer. The process ensures that the seal coat adheres correctly, resulting in a long-lasting finish.
Filling Cracks and Potholes
After the cleaning process, any cracks or potholes are filled to avoid water from penetrating the surface. This process is critical in ensuring that the seal coat's quality, uniformity, and lifespan are not compromised. Filling potholes involves the application of either hot or cold asphalt repair.
Applying the Seal Coat
Once the surface is clean, dry, and free from any cracks, the seal coat is applied. Sealcoating materials are available in different types, including coal tar, asphalt emulsion, and petroleum-based. The type of seal coating used will depend on the prevailing weather conditions, humidity, and temperature.
Curing and Drying
After the sealant is applied, it should be given enough time to dry. The curing and drying time takes an average of 24-48 hours, depending on the environmental conditions. During this time, the surface must not be subjected to vehicular traffic or any foot traffic to avoid compromising the quality of the seal coat.
Regular Maintenance
The final step in sealcoating your surfaces is ensuring that regular maintenance is done. A regular maintenance schedule will ensure that your surface stays in good condition for years, avoiding any avoidable repair costs. You can also extend the life of your asphalt surface by ensuring that it is cleaned regularly.
Conclusion
Sealcoating is an essential process for property owners looking to protect their asphalt surfaces from damage caused by harsh elements and traffic. By understanding the sealcoating process and choosing a reputable paving company, you can enhance your surface's lifespan and avoid unnecessary repair costs. If you're seeking sealcoating services in Fredericksburg, TX, C. Brooks Paving is here to serve you. Contact us today for your free estimate.