Name
Chip seal has always been a popular choice for your paving needs, whether you are paving roads, parking lots, or driveways. It has the ability to be customized with stone of your choice, which provides a beautiful addition to match the aesthetic of your home. It is also an affordable option for those looking to pave a large surface area, as it is the most economical of all the paving materials on the market. If you are interested in chip seal in Bandera, TX, you'll want ...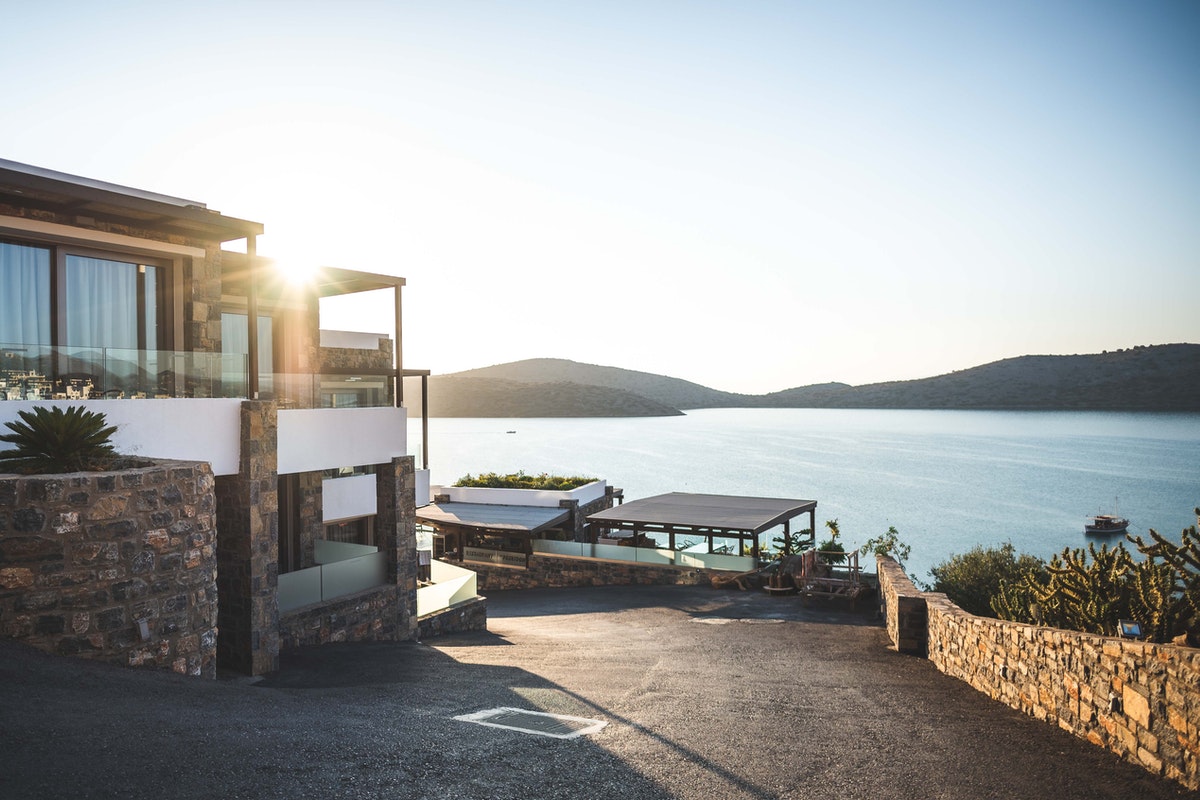 Are you looking into materials that are suitable for paving your driveway? If you are looking to upgrade your gravel driveway with a paved substance, you have a few options to choose from. Chip seal, asphalt, and concrete a few of the most popular options for Texas residents looking for an updated driveway. These provide you with a smooth surface that is both appealing and easier to maintain than gravel. Our paving in Kerrville, TX is here for whatever paving ser...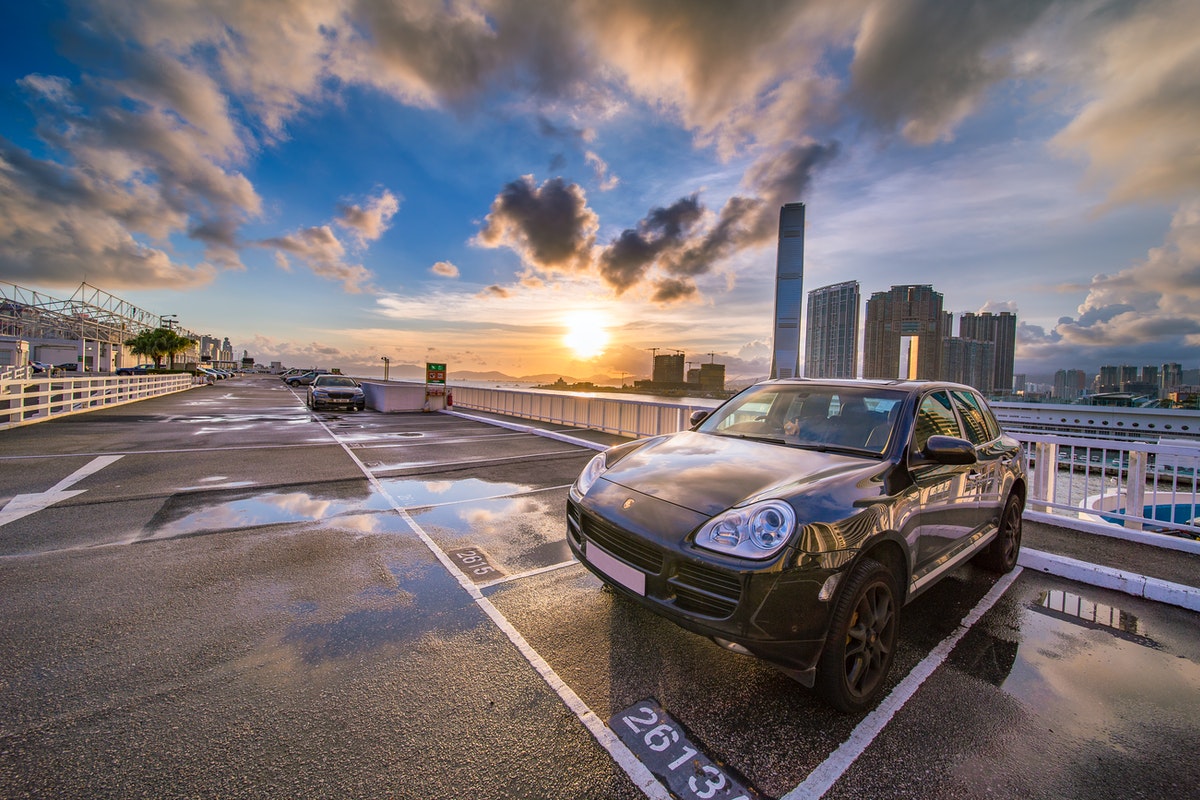 As a business or property owner, you want to always keep the safety and security of your customers in your mind. Their safety should be a top priority in order to avoid costly lawsuits if they were to suffer from an injury at your expense. Tripping hazards are some of the main reasons why people file lawsuits against companies that neglect property maintenance. One way to prevent this from occurring is to perform routine maintenance on any paved surfaces, such as sidewalks a...
Chip seal paving has become an increasingly popular way to smooth out driveways, walkways, and roadways. Although it is not as smooth as concrete or asphalt, it is extremely affordable, which makes its popularity on the rise. Chip seal in Kerrville, TX is composed of many loose stones that are compacted into many layers to create a semi-smooth and appealing surface. Many companies that provide quality paving services are trained in this paving method, but you'll want to ...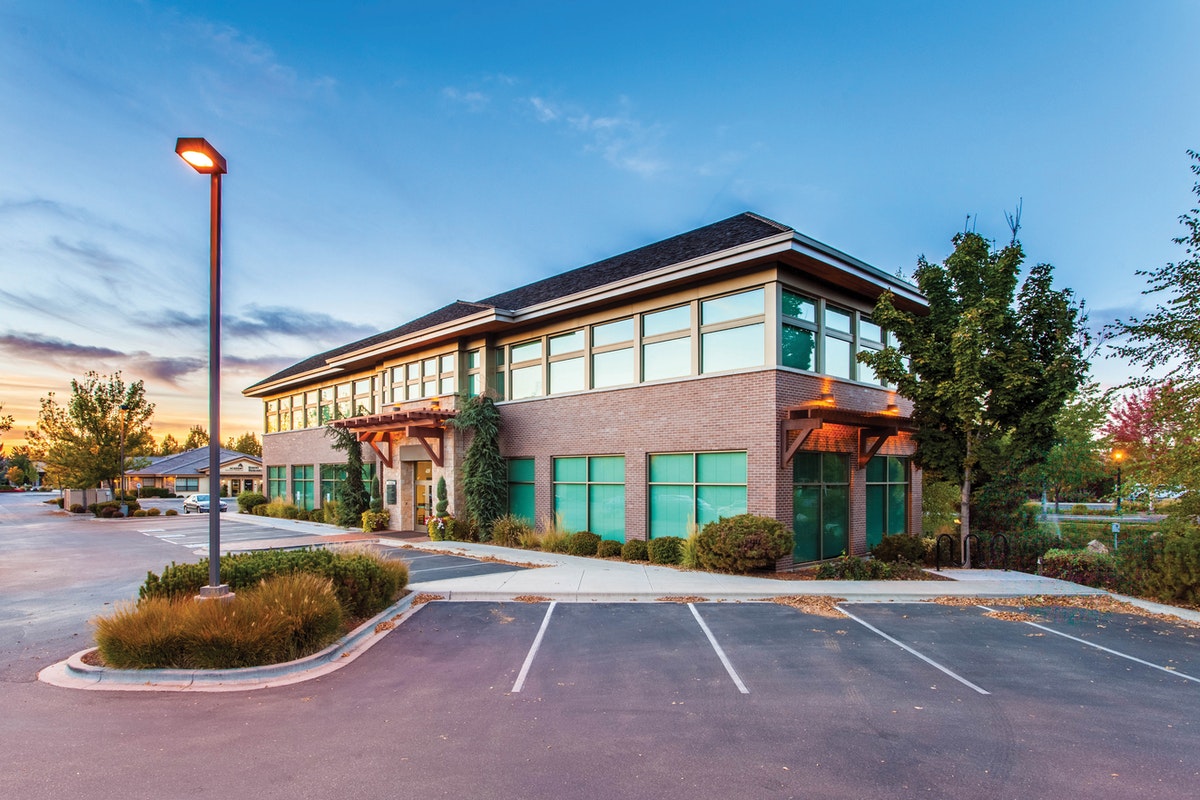 Are you curious how to maximize the space in your parking lot? Planning to pave your business's parking lot can be tricky, as you want to account for enough space to fit as many cars as you can without cramming everything into a small space. Also, you want to have good flow to allow for traffic to easily get in and out. This can take a lot of planning and discussion with experts in paving in Fredericksburg, TX. When it comes time to plan your parking lot, you shoul...
Have you ever considered the first impression people get when they park their car in your business's parking lot? Even though it may seem like the last investment you want to make, you should boost your business's appearance by starting with the parking lot. This is the first and last thing that your customers will see when they come to your business, so you want to provide them with a lasting impression by having an outstanding exterior. Our sealcoating in Bandera, ...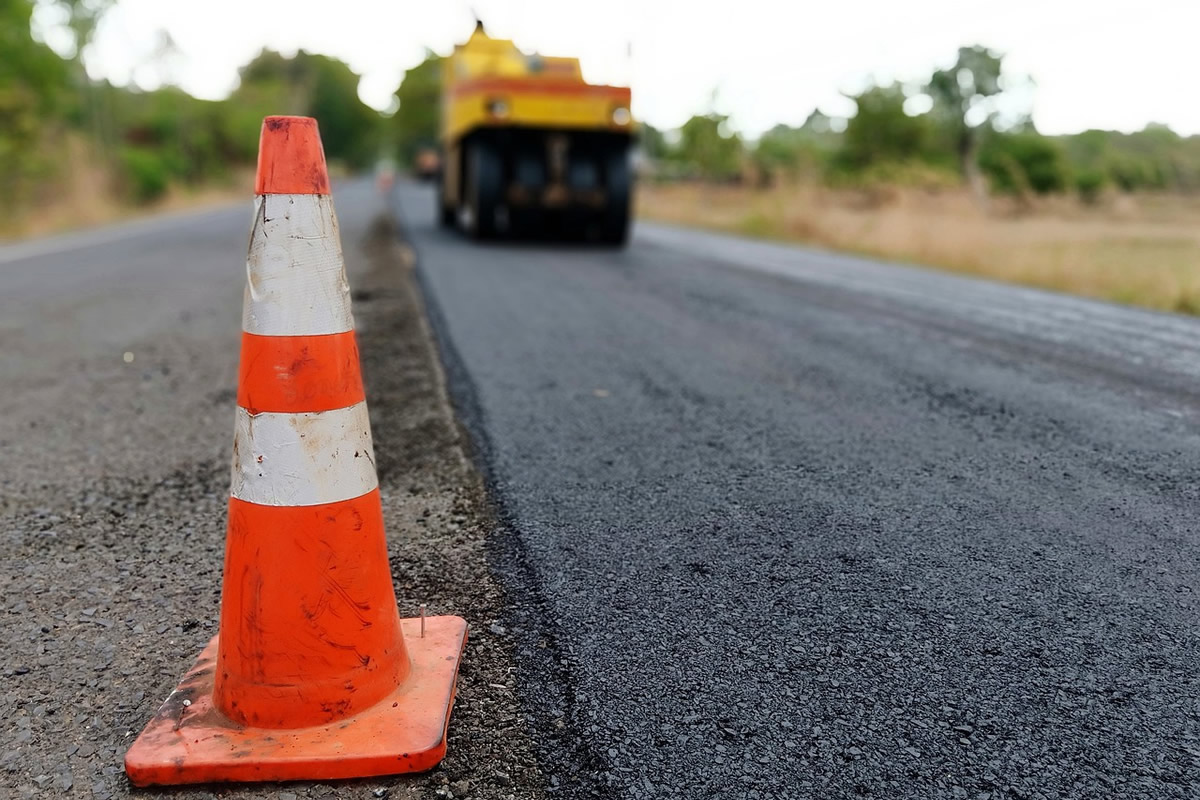 Asphalt is one of the strongest and most durable materials used to pave roads, parking lots, driveways, and much more. If you are looking to boost the curb appeal of your business or home, asphalt is both an affordable and attractive option. When you are considering asphalt paving in Bandera, TX, you want to choose the best company and materials for your job. There are a few facts you should know about asphalt. It Drains Well Even though parking lots an...
Are you interested in hiring paving services for roads, driveways, sidewalks, or parking lots? There are many benefits to paving these surfaces, making them last much longer and appear much nicer. When it comes to boost your curb appeal at your business or resident, paving is the best way to go. Before you hire a company to pave using asphalt, concrete, or chip seal in Kerrville, TX, you want to be sure they are skilled, experienced, and trustworthy. You want to ...
When you look at your asphalt driveway, do you notice any cracks, holes, or stains? These typically leave eyesores on your driveway, but they compromise the function your driveway as well. If you notice these issues, it may be time for you to add another layer of sealcoating. Our sealcoating in Fredericksburg, TX can update the appearance of your driveway and prolong its lifespan. There are five main benefits to seal coating your asphalt driveway. Sealcoatin...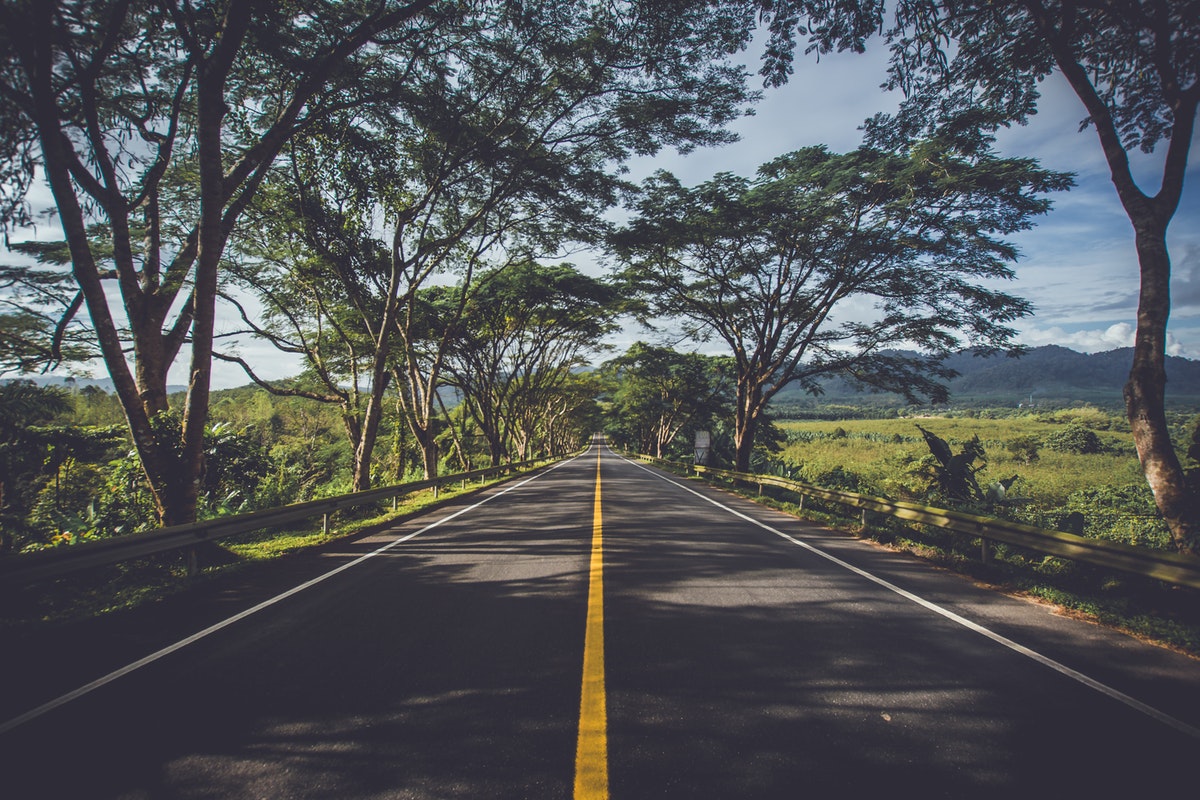 Are you looking for quality and professional paving services for asphalt or chip seal in Bandera, TX? Trust the experts at C Brooks Paving to help you with your paving needs, whether you are a commercial or residential property owner. We are here to help. With many years of experience servicing the roads and commercial properties in central Texas, our professionals are the best for your job. Here are many of the services we offer our clients at C Brooks Paving. ...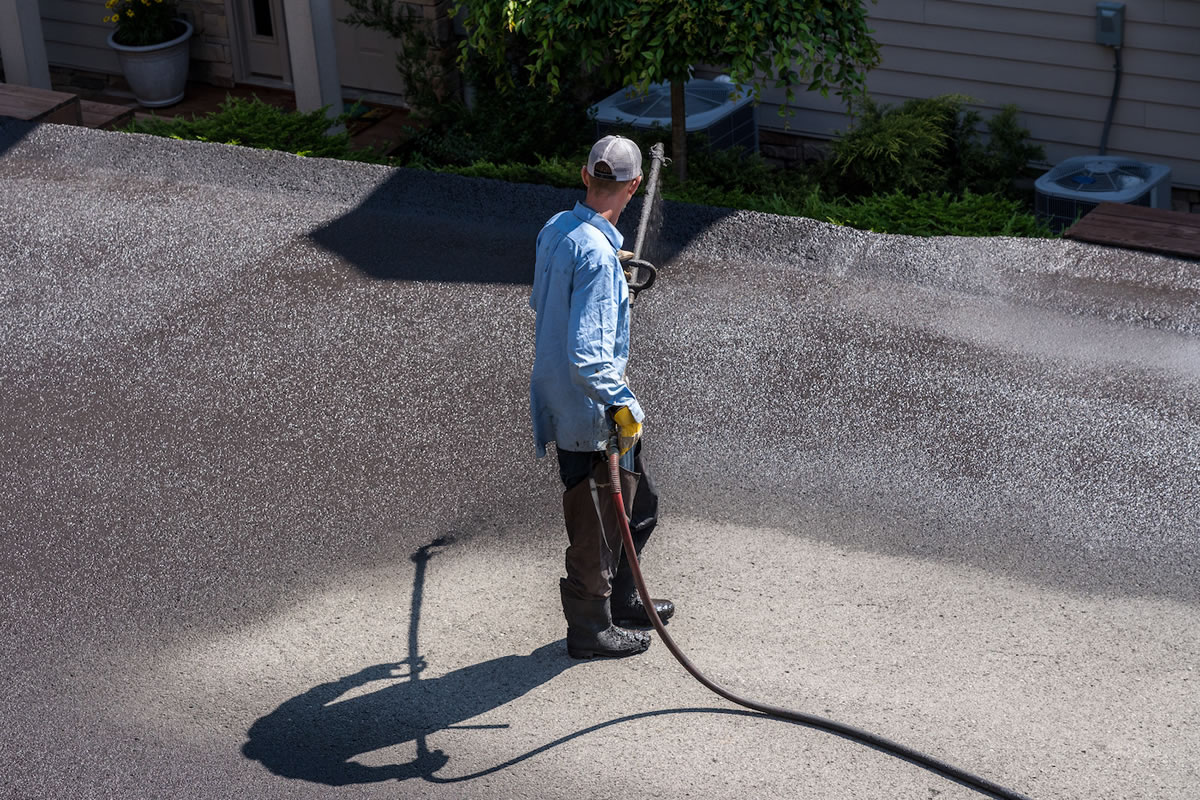 Many homeowners and business owners will have to pave their driveways, parking lots, sidewalks, and other outdoor surfaces at some point. This will lead them to question what type of material would be best suited for their needs and their budget. Many people are familiar with asphalt, concrete, and pavers, but what about tar and chip seal? These commonly used materials have become increasingly popular, as they have certain advantages that the other materials don't have.&...
Are you looking to pave your driveway or sidewalk? Are you debating over what type of material works best for you? This can be a tough choice, because there are many different materials that you can use to pave your driveway. Chip seal, concrete, brick, and asphalt are common materials used, and there are both advantages and disadvantages to all of these choices. Chip seal has become an increasingly popular driveway paving material for many reasons. Our company s...
Paving your driveway or sidewalks is an investment that can add equity and boost the curb appeal of your residence. There are many different types of paving materials available for you to choose from. To make the best decision, you want to know all your options. Choosing the right material for you will b become easier when you know what is available in your area. Often times, you will have the choice between asphalt, concrete, chip seal, and pavers. Chip se...
If you are considering paving your driveway, you may be researching different materials that you can use. There are a few common materials, such as asphalt and concrete, but there is also chip seal. Chip seal paving is another popular way to boost the curb appeal of your home without paying the expense of gravel and asphalt. Chip seal in Kerrville, TX is a great alternative to throw in the mix when you are considering paving materials. Here are five advantages to chip ...
Is it time for you to pave your driveway? Are you looking into the benefits of common paving materials? When it comes time to pave your driveway, you want to consider the many benefits of chip seal driveways. Many people are unaware of this material, because they only focus on asphalt and concrete. However, chip seal driveways may even be the best choice for you. Here are a few things you must know about chip seal driveways before you make a decision on what mate...
In the United States, there are different types of roads which are differentiated by the law, these roads include: public roads and private roads. Both roads are made with different road surfaces. A road surface is the enduring top layer made on a place to withstand cars and people moving. A road surface is usually built with strong materials that can endure the constant pressure by vehicles and people walking around most hours of the day. Different cities have a preference of road ...
Introduction Pavement preservation is one important area of consideration for property owners and those who takes care of streets, parking lots, highways and all types of pavements you can think. The reason why this has become a major area of focus for estate management bodies is that most of what constitutes our pavements today is gradually deteriorating in quality due to constant traffic, variations in weather and the space of time. The Need for Pavement Preservation...
Introduction If you are considering installing a new driveway or redoing the existing one in a way that will keep the cost low using chip seal in Kerrville TX, why don't you consider a chip seal driveway? Does the name, 'chip seal' ring a bell? Chip seal, also known as "asphalt surface treatment," or "tar and chip," is a cost-effective method of providing a new and robust surface driveway experience that will fun...
Introduction Though you might not be familiar with the name Chip seal or tar and chip, it is a conventional surface treatment applied to roads in fair condition to make the driving surface smooth. To make this happen, a construction team from a reputable Chip Seal Company will spread a thin layer of heated asphalt across the target road surface. This is then followed by pouring a thin layer of chips or stones upon the asphalt. A steamroller is thereafter deployed to press down the...
There are several things to consider that can influence the cost and result of a paving or chip seal project in Kerrville TX. When you have a driveway, pavement or parking lot that needs to be resurfaced, you need to consider several factors so that you can make an educated choice that gives you the best possible results for long. Insurance Coverage When you have a project that requires chip seal in Kerrville TX, make sure you ask the co...
Introduction It has been established that many places in America, even Fredericksburg TX, chip seal is one of the most commonly used techniques for pavement preservation. Sometimes, it is also called 'tar and chip,' and it is an asphalt binder that is sprayed on an already constructed surface, followed instantly by an application of aggregate. Rolling then takes place, with the aim of sinking the chips (aggregate) on the binder to make it stable on the ground...
If you're considering ways to make your driveway or parking lot last longer, you may want to work with a chip seal contractor in Bandera TX. Taking the time to learn some details about this process can be extremely helpful to you and could enable you to decide if this is something you want to do. The good news is there are numerous benefits of selecting this technique when it comes to making your home or business look its best. Getting some of your questions answered about this method m...
It's a fact that your customers and clients will want to visit your business if it looks nice. This is sure to be one of the things that are necessary to get the folks you need to make a profit. The good news is that you will have a better chance of securing these people if you have a parking lot looks great. Of course, if this area of your business has been around for a long time it may be in need of some work. One of the most effective ways to make this area look fantastic again is by...
The key to getting more business may rest in how well your parking lot looks. This can either attract customers or make them want to go to another location. If you want to make a profit, you will need to do all you can to help your company look fantastic. This will require you to keep the asphalt in the parking lot looking as well as it should on a daily basis. By taking the time to consult with a chip seal contractor in Kerrville TX, this can enable you to get the job done without a lot of i...
It's getting to be that time of year again when you may be interested in doing some spring cleaning inside and outside of your home. This is the time to spruce up the interior and work to do all you can to help your property look its best. One of the areas you may want to focus on is your driveway. There's no doubt that you spent a great deal of money on having it paved and you'll want to keep it looking ready for springtime. One way to do this is by working with a chip seal...
Do you have a great deal of traffic going in and out of your home? If so, you may begin to notice some warning signs on the asphalt area that may indicate a repair could be in order. This may be the time to give a chip seal contractor in Kerrville TX a call. You will want to avoid expensive bills if at all possible to help maintain the appearance of your driveway as time goes by and the weather elements are causing it to show its age. The ideal way to keep the integrity of this area may be by...
The key to having the most attractive home and one that allows you to be proud of it may rest in what you do to maintain your driveway. This is one of the first areas others will see and is sure to be one that you will want to keep in good shape. However, there are many issues that may arise that can cause this spot of your home to look anything but new and nice. The weather elements and passing time can prevent you from having the driveway you wish to have. Being aware of some of the warning...
If you operate a business, you know just how much work it can be. However, if you're like many individuals, you're proud of the fact you get to set your schedule and be your own boss. Achieving this position is certain to have taken you years to achieve and a tremendous amount of work. However, it's necessary to maintain your commercial property as much as possible. This will include your parking lot area because this is precisely where a great deal of your business will sta...
You may be interested in one of the most efficient and affordable ways to preserve any asphalt areas around your home or business. This area may be one of the most used places on a routine basis. As a business owner, you will have customers coming and going each day. The daily use of your driveway can cause a lot of wear and tear as the years continue to pass. The key to helping you get the most mileage from your asphalt may depend on relying on chip seal contractors in Bandera TX. These prof...
It's a fact that you take pride in your home and want to do all you can to help it look its best. This is certain to require the right amount of time and effort and a willingness to invest in this property. One area that may need a bit of extra care as the years continue to move on is your driveway. You've probably enjoyed the numerous years of being able to drive on this smooth surface and will want to keep it in good condition. The key to being able to achieve this goal is by re...
When it comes to keeping your home or business in the best possible condition, there are things you will need to do on a routine basis. This is the key to avoiding expensive repairs to your parking lot or driveway. One of the most effective ways to achieve this goal is by contacting chip seal contractors in Bandera TX to assist you. However, you may want to be aware of what this process can accomplish and some of the details of using chip seal to improve any paved areas. Question #...
One thing you will want to do is to pay close attention to is your driveway. This is one spot that may not get the attention it deserves until some repairs are needed. However, when you rely on chip seal contractors in Kerrville TX to assist you with keeping your driveway in good condition, you will have less to be concerned with over the years. One of the ideal ways to help you do so is by having this essential area of your home treated with the chip seal process. There are numerous benefits...
The ideal way to help any paved surface maintain its condition and allow it to last longer may be by relying on chip seal contractors in Fredericksburg TX to assist you. One of the common techniques that you may be interested in having done to your parking lot or driveway involves the chip seal process. This can be completed within a reasonable amount of time and is very affordable. You will want to rely on a professional that has the expertise to do the job right. Being aware of some mistake...